Student's Voice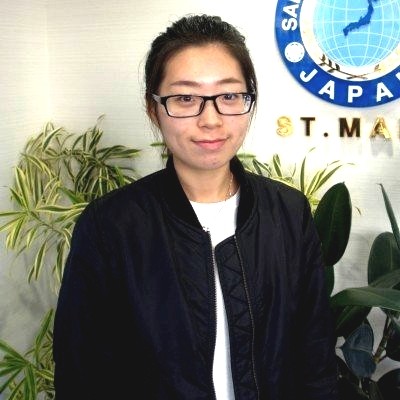 Hello, I am an international student from China, I am my Wang. I studied nurses in China.
I started studying nurses with a rich interest in my work for three years of study. So I decided my mind to be a nurse in the future. Since Japan is a country with advanced medical technology, I hope to study deeper knowledge by studying abroad in Japan.
Japan is not only developed economy, it is also very famous in the world such as advanced management philosophy and science technology.
I was able to feel the kindness of the first day staff who entered the Saint Mary Japanese Language school, a bright and clean learning environment, a well-prepared learning environment. About life, the school and the student dormitory are in the same building and it is very convenient. The teachers are patiently teaching Japanese, the atmosphere of learning is good.
The school has provided us with abundant educational guidance and experiences of Japanese culture for us. After graduating from the future, I want to make use of the knowledge I learned in Japan and encourage international globularization.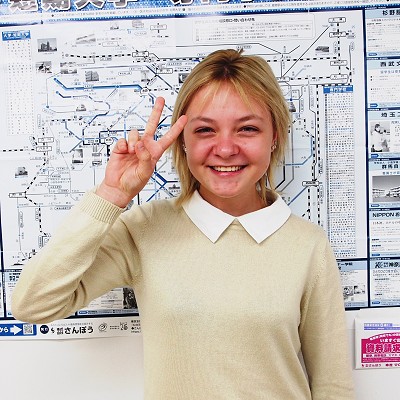 I entered Saint Mary Japanese Language School. When I first arrived in Japan I was nervous and uneasy but I was able to build confidence with my warm support from my teachers. The teachers were very kind and always supported. I think that I have to decide my goal first for studying Japanese, in a non – Kanji – like country. Then, I have to gather information on going to school and make plans. At school we provide various information on admission guidance and advancement. Through a short student life at St. Mary 's Japanese Language Institute I was able to acquire a wealth of knowledge and meet teachers and good associates who I admire.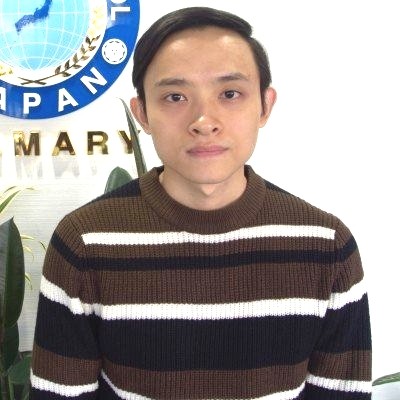 I am Taiwanese Chen. As an international student in April this year, I entered Saint Mary 's Japanese Language School. First I wanted to know Japanese culture and Japanese circumstances, I also liked Japanese animation and manga so I was always interested in Japanese. It is these two reasons that I started studying Japanese. After that, I decided to study at Saint Mary 's Japanese Language School. In fact, I think that my choice is correct.
The teachers are also passionate and good at teaching, and the classes are very fun, mainly in practical Japanese.
The school is near Utsunomiya station, there are department stores, supermarkets etc. around the school, it is very convenient for shopping, quiet to the environment of study,
I would like to be able to have good conversation with Japanese people using Japanese studied at Saint Mary Japanese Language School. In my home country Taiwan there are many Japanese travelers. In the future, there are many opportunities to use Japanese in Taiwan, so I would like to be active in both Japan and Taiwan.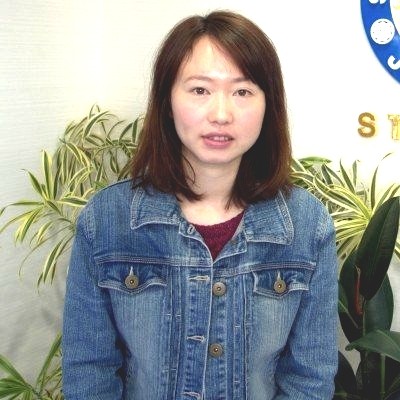 I am a student from China Xiao.
When I was a child, I have seen many Japanese animation and drama. So, when I was young I had a new life in Japanese culture. In order to make my dream come true, I came to Japan as a travel around February last year after I graduated from a university in China.
Actually it saw various Japanese traditional culture and beautiful scenery, and there was feeling that I want to study more and live in Japan more. It has already passed since July since I came to Japan, and the teacher of the school was useful in various ways.
The teachers of St. Mary 's Japanese Language school are reliable, enriching, enthusiastic, enthusiastic about everyday learning. Not only teaching Japanese but also Japanese social knowledge and cultural customs I was taught.
I gradually got used to living in Japan and I got a good Japanese. The classmates came from various countries. A lot of colleagues were made in the class by interacting in Japanese. I am studying Japanese very much every day.
From my classroom, I can see the river in front of school eyes and it is very beautiful when cherry blossoms bloom. The school is in front of Utsunomiya station, there are lots of department stores and shopping streets, so life is very convenient. It is convenient to go to various places using Tohoku Shinkansen and JR Utsunomiya line.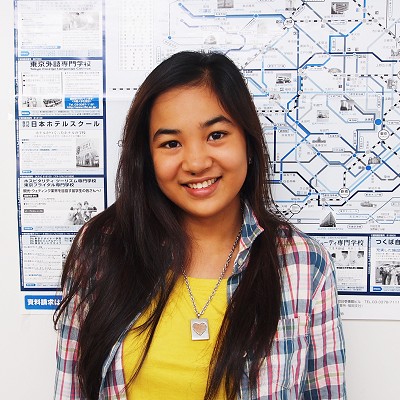 At Saint Mary Japanese Language Institute there is a completed tool to learn this language. Grammar, reading comprehension, listening comprehension, conversation and kanji can always be taught accurately at any level. Classes are conducted to prepare students for life in Japan, so you can also learn about nationalities and nationalities. In addition, ALA teachers and staff are kind and kind and really like. I can prove the enthusiasm of the people of ALA who will help us all the things we need.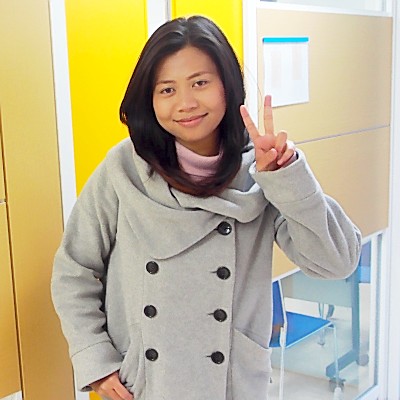 I am City Mariati. I came from Indonesia last July. In the future, I have a dream of wanting to get a job in Japan and I am currently studying Japanese hard. When I came to Japan, I was often confused by the unknown environment, but when I was in trouble, the school responded immediately and solved it. As well as Japanese questions, I was relieved to take over other advice and life consultation.
The Saint Mary Japanese Language Institute has many good teachers who are good at teaching, and my friends are also very kind and gentle. In addition, the clerical staff also enthusiastically instructed the students to live their lives. Studying at St. Mary 's Japanese Language Institute and living in Japan is a lot of fun and interesting. By all means, please come to Japan with a dream.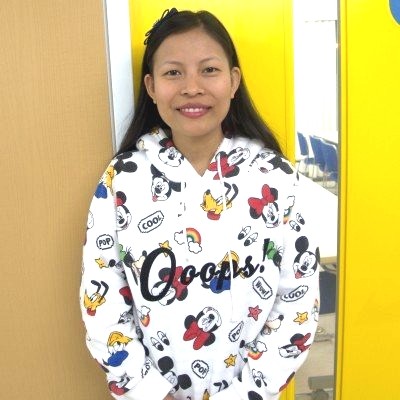 I am Kinsuwin. I came from Myanmar. The St. Mary 's Japanese Institute is located near the station, there are big department stores and a hundred – yen shop. You can also shop easily. Clothing, food and living are sufficient. Because the dormitory is in the school building, life is convenient, there are home appliances in the dormitory, kitchen is also available, home cooking can be made. Even in the dormitory, I can miss the taste of my hometown.