Preliminary curriculum course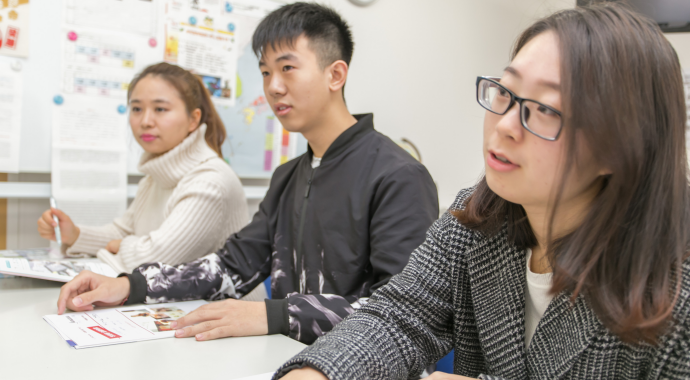 It is a course for those going to graduate schools, universities, vocational schools, etc. in Japan to acquire the necessary power to go on to higher education. Because our school's admission course is a preparatory curriculum acknowledged by the Ministry of Education, Culture, Sports, Science and Technology of Japan, students who do not qualify for Japanese university entrance qualification because of less than 12 years of schooling in their home countries will be able to complete this course, You will be entitled to a vocational school. Bachelor 's degree (university graduation) is necessary to enroll in graduate school. In addition to Japanese, you can receive basic subjects (English, mathematics, society, science), there is also individual tutoring (advancing consultation, interview practice etc). In this course, a long-term visa is issued from the general course and all the EJU examination course can be received free of charge.
Recruitment conditions
Those who wish to go on to graduate school, university, college, vocational school, junior college, junior college, those who are seriously attentive to class and attended the class and are highly motivated.
Level
All levels, from beginner to advanced
Admission time
April, October (graduated from March)
A course: 2 years (entrance in April)
B course: 1 year and 6 months (entered in October)

     
Visa type
Study abroad (first 2 years to 2 years 3 months)
Class time
Half-day only in the morning or afternoon (total number of hours in Japanese classes is about 800 hours)
Morning class: 9: 00 ~ 12: 45 (45 minutes × 4 frames), 5 days a week (Mon – Fri)
Afternoon class: 13: 15 ~ 17: 00 (45 minutes × 4 frames), 5 days a week (Mon – Fri)

Curriculum overview
Comprehensive Japanese, Japanese Language Proficiency Test, Japanese Examination for Japanese University Admission
You can take classes in basic subjects (mathematics, science, society, English).

Recruitment Timing
April Admission: September 1 – December 31
October Admission: March 1 – June 31

Tuition fee
| Course | Admission time | Admission fee | Enrollment fee | Tuition fee | Facility usage fee | Extracurr-icular activities cost | Gross total |
| --- | --- | --- | --- | --- | --- | --- | --- |
| 2 years | April | 22,000yen | 60,000yen | 1,302,500yen | 68,000yen | 10,000yen | 1,462,500yen |
| 1.6 years | October | 22,000yen | 60,000yen | 1,002,000yen | 68,000yen | 10,000yen | 1,162,000yen |
The above amount is all tuition and various expenses (including consumption tax 8%) in the first year.